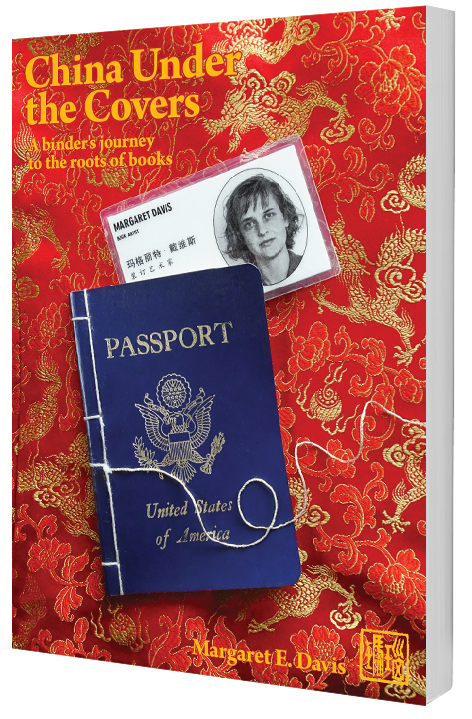 A bookbinding manual and an adventure tale, China Under the Covers blends history, romance, and how-to as East and West connect. 
China Under the Covers tells how longtime bookbinder and journalist Margaret E. Davis wangled her way into the National Library of China to become apprentice to Zhang Ping, the internationally recognized conservator whose department handled the rarest and best of Asia's largest book collection. Under his watch, she learned to craft the five oldest forms of books on paper, starting with the scroll.
She also traveled the country surveying the binding and printing arts, including a pilgrimage to far-west Dunhuang, where the oldest printed, dated book in the world was discovered in a walled-up cave.
A manual, travelogue, and love story, the book outlines the history of printing and binding from their birthplace with a few other feats thrown in, such as falling down a Beijing manhole.
China Under the Covers also offers illustrated instructions for four of the first forms of book bindings, developed by the Chinese, which can be replicated today using simple tools and available materials.
Take the journey. Learn the craft.